---
Let Your Voice Be Heard! Contact your elected officials in the US House and Senate and remind them of the current farm economy.
---

Ira Epstein & Co.
Futures Markets
Trading Center
Low Commission Rates
---
Farm Store
Kubota Engines
Kubota Cylinder Heads
Nortrac Tractors
Tractor Manuals
Disc Harrows
RotaryTillers
Corn Storage
Corn Stoves
Corn Cleaners
Lawn Mowers
DR Mowers
Bobcat Skid Steers
Skid Steer Attachments
Grain Moisture Testers
Isuzu Cylinder Heads
GM Cylinder Heads
Tractor Seat Stools
---

Farm-Loans.com
A proven leader in the agricultural real estate, farm equipment, and the residential and rural home financing markets.
---
You might be interested in: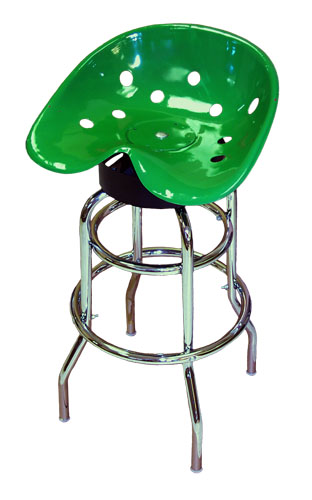 Green Steel Pan Tractor Seat Stool
---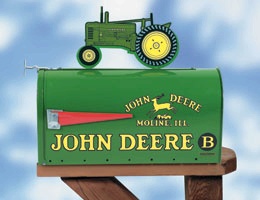 Tractor Mailboxes
---
---
CLICK HERE FOR...
FARM EQUIPMENT PHOTO ADS
United States Dealers
Alabama

Alaska

Craig Taylor Equipment Co.

Arizona

Arkansas


Williams Equipment Company
Cletus Tacker Trading
Countryside Farm & Lawn
Timberline International
McKenon Implement Co
Barton Ag Center, Inc.

California


Coastline Equipment
Pape' Machinery
Eberhard Equipment
AAA rentals

Colorado

Connecticut


Farmington Valley Equipment


Delaware

Florida


Capri Equipment Center
Powerscape Equipment Corp.
Triple D Equipment

Georgia


Stafford
Cobb County Tractor Co

Idaho

Illinois




Indiana


Vincennes Tractor Inc.
Holt Equipment Company
Spoor & Parlin Inc.

Iowa


Central Fuel Injection Service Co.
Faber's Farm Equipment, Inc.
Beidlers' Implement Inc.
Durant Farm Equipment
Dyersville Implement Inc.
Tom Hassenfritz Equipment

Kansas


Dauer Implement Co. Inc.
Deer Trail Implement, Inc.

Kentucky

Louisiana

Maine

Maryland


Gladhill Brothers

Massachusetts

Michigan


Card Equipment Company
Classic Farm Equipment
J & D Equipment
Klug Farm Equipment, Inc. Eau Claire, MI
Nolan's Farm Equipment
Thesier's Equipment Company
Weingartz
Janson Equipment Company

Minnesota


Mahnomen Implement, Inc.
Mankato Implement, Inc.
Martin County Implement
Mies Outland
Paynesville Equipment
Rudolph's
Scharber & Sons, Inc.
Tri-County Implement
Waconia Farm Supply
Hamburg Farm Supply
Haukos Bros., Inc.
Nortrax
Preston Equipment Company
Erlandson's, Inc.
Minnesota Lake Implement
Potter Implement
Zins Implement
Siemon Implement, Inc.

Mississippi

Missouri


Butler County Implement Co.
Deems Farm Equipment of Marshall
Deems Farm Equipment of Nevada
Grand View Nursery Inc.
Great American Turf
Heartland Farm & Lawn
J.F. Roling & Son, Inc.
Jackson County Implement Co.
Joplin Farm and Lawn
L & S Equipment, INC
Larson Farm & Lawn Inc.
Richmond Farm & Lawn, Inc.
Schweissguth Bros.
Sedalia Implement Company
Sydenstricker Implement Co.
Sydenstricker Farm & Lawn
Northwest Implement, Inc.
Vintage American Tractors
Erb Equipment Company Inc.
Hiawatha Implement Co.
Moore Equipment Company
Donald Farm & Lawn, Inc.
Watson Farm Supply, Inc.
Murrell Equipment Co
IMI Equipment, L.L.C.

Montana


Taylor Bros., Inc.
Strong & Bradley

Nebraska


VanWall
Elkhorn Valley Implement
Nevada

Nortrax
Renner Equipment Company

New hampshire

Hawkensen Equipment Co
R.N. Johnson Inc.
James R. Rosencrantz & Sons
Nortrax
T & T Power Equipment
Shaw's Ridge Equipment, Inc.
Nashua Outdoor Power Equipment
Blackmount Equipment Inc.

New Jersey




New Mexico

New York


E/T Equipment Co
Ontrac Equipment Corp.

North Carolina

North Dakota


Haugen's, Inc.
Devils Lake Equipment

Ohio

Oklahoma


Quality Implement Co.
Western Equipment
Hogan Equipment
Spider Web Farm Implement

Oregon


Hollingsworths' Inc.
RDO

Pennsylvania


Robert E. Little, INC.
Scheffel Equipment Company
Smith's Implements Inc.
Valley Ag & Turf
Wineland Equipment, Inc.
Critchlow Enterprises, Inc.
Pocono Tractor

South Carolina


James River Equipment.

South Dakota

Tennessee

Texas




Utah

Big B Equipment Inc.
Greenline Equipment
Crossroads Equipment, Inc.
Ellis Farm Equipment
Golden Spike Equipment CO.

Vermont

Virginia

Washington


Liberty Farm Ltd.
North Washington Implement
Valley Tractor
Bryant's Tractor & Mower Inc.
Columbia Tractor, Inc.
Kitsap Tractor & Equipment

West Virginia


Conn's Service Center, Inc.
Hayhurst Equipment, Inc.
Carmichael Equipment, Inc.

Wisconsin

Wyoming
Canadian Dealers
Alberta
Agland Equipment Lloydminster, Vermilion, St. Paul
Agro Equipment Ltd. Calgary
Agrotec Farm Equipment Ltd. -Stettler
Normart Equipment Wetaskiwin
Westdeer Implements Ltd. Ponoka
Wilmar Implement Co. Ltd. Provost, Wainwright
Brandt Tractor Ltd.
Crawford & Company Limited
Deer Valley Implements
Deerland Equipment
Deerline Sales
Deermart Equipment Sales Ltd.
DeerStar Systems Inc.
Evergreen Implements Inc.
Grainline Implements (1995) Inc.
Green Power Ltd
Greenline Equip. Sales Ltd.
Hanna Farm Equipment
Martin Equipment
McKay Bros. Implement

British Columbia
Coast Tractor & Equipment Ltd. British Columbia
Friesen Equipment Ltd.
Peace Farm Power

Manitoba

Enns Brothers LTD. Oak Bluff, Portage La Prairie, Morris
Greenline Equipment Ltd. Russell
Greenvalley Equipment Inc. Mordon, Altona

Ontario
des Équipements Laguë Ltée L'Ange-Gardien, Ste-Rosalie, Varennes, Pike River, Farnham
Huron Tractor Exeter, London, Blyth
Podolinsky Farm Equipment Petrolia





AgraTurf Equipment Services Inc.

Saskatchewan
AgriPower Equipment Ltd. -Kindersley
Bode Implements Ltd. -Moose Jaw
Greenline Equipment Ltd. Moosomin, Wawota
Kosior Saskatchewan
Watson Distributors Ltd. Weyburn
Western Sales LTD. Elrose, Outlook, Rosetown, Biggar

Austrailian Dealers
Emmett Motors Victoria
Western Farm Service Melbourne

European Dealers
Germany
Schlieper & Feldt Brandenberg, Nordhein-Westfalen
Agrar-Markt DEPPE
U.K.
Lawrence Farm Equipment Ltd Berkshire