Looking for a Grain Bin?
---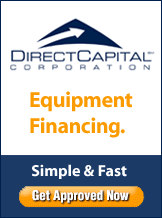 ---

NorTrac Farm Tractors
"FREE SHIPPING -- NorTrac Tractor — 30 HP, Front End Loader"

"Versatile and easy to use, our new category 1, 30 HP tractor comes with a handy double stage clutch and three point hitch. Three cylinder, water cooled four stroke engine with a maximum 2000 RPM. Eight forward and two reverse speeds. 540/720 PTO speeds. 10ft. long with a ground clearance of nearly one foot. Front end loader features dual torque tubes with double welded areas to create a strong, rugged support to the loader's mainframe. 8ft.5in. lift height and 60in. bucket size. High tensile steel pedestal for years of use. High strength mounting brackets for load distribution and GB tractor mounted joystick provides permanent dual remotes for the tractor. Truck ship. Includes Limited 6 Month Parts/Labor Warranty.

Features & Specifications...

---
<=Back to NorTrac Tractors for Sale
---
Bobcat Skid-Steer Loaders | Tillers | Disc Harrows | Tractor Manuals
This website updates regularly so BookMark Us NOW!

Please Visit our Sponsors:


Quality Outdoor Power Equipment to help make your property look great! Now with a 6-month Risk Free Trial!
--
Agriculture



Excavating
--
Janus Ag Finance
Janus Ag Finance specializes in real estate loans for commercial farms and ranches. We also provide rural housing loans for all types of homes,extended acreages, and hobby farms. We finance specialized ag operations such as horse facilities, vineyards, stables, and dairy. Call us at 888-249-0777 for a free evaluation of your financing options.
--
Ira Epstein & Co.
Futures Markets
Trading Center
Low Commission Rates
--

---
FREE Futures Trading Offers!
---

--