Looking for a Grain Bin?
---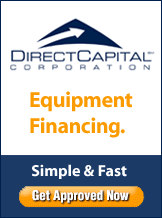 ---

NorTrac Farm Tractors
"FREE SHIPPING -- NorTrac Tractor With Ag Tires — 20 HP, Front End Loader"

"Save $1750 When You Buy this Tractor Package! The ideal tractor to have for around the home, at work or on the farm! Use for plowing and hauling big loads along with other agricultural and industrial activities. FREE power steering is included. 540 and 1000 RPM PTO. 2 stage clutch with live PTO. Three cylinder liquid-cooled diesel. 4-wheel drive works great for pulling out of mud and snow. Control panel includes fuel gauge, oil pressure gauge, hour meter and Amp meter. 3 point category 1 hitch. Canopy also included. Includes Limited 6 Month Parts/Labor Warranty.

Features & Specifications

---
<=Back to NorTrac Tractors for Sale
---
Bobcat Skid-Steer Loaders | Tillers | Disc Harrows | Tractor Manuals
This website updates regularly so BookMark Us NOW!

Please Visit our Sponsors:


Quality Outdoor Power Equipment to help make your property look great! Now with a 6-month Risk Free Trial!
--
Agriculture



Excavating
--
Janus Ag Finance
Janus Ag Finance specializes in real estate loans for commercial farms and ranches. We also provide rural housing loans for all types of homes,extended acreages, and hobby farms. We finance specialized ag operations such as horse facilities, vineyards, stables, and dairy. Call us at 888-249-0777 for a free evaluation of your financing options.
--
Ira Epstein & Co.
Futures Markets
Trading Center
Low Commission Rates
--

---
FREE Futures Trading Offers!
---

--